The castles of the Dordogne
You can't pass through the Dordogne without visiting its castles. Rich in history and heritage, they are the witnesses of the past that will allow you to discover this magnificent valley and to go back in time by learning everything that happened there.
These jewels of the Périgord are must-sees that you can discover often in a very playful or even educational way, thanks to the activities that they offer, so that the visits are a convivial, original and entertaining moment, for all: in family, between friends,…
Not all 10001 castles can be visited, but the most interesting and historically rich ones can, so don't hesitate to come and visit them.
The Valley of the 5 Châteaux
The Valley of the 5 Châteaux is steeped in history, with the châteaux of Beynac, Castelnaud, Les Milandes, and Feyrac, as well as the gardens of Marqueyssac, all dating back several centuries. Although Feyrac cannot be visited, the other four castles bear witness to the fascinating history of this valley.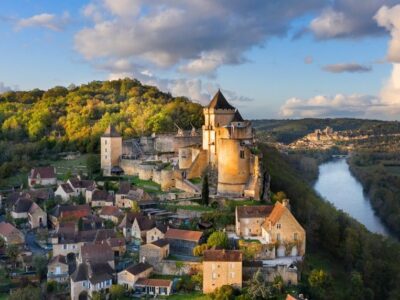 Mythical castle of the region which offers a view on the whole valley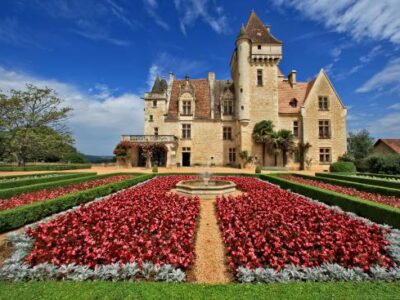 Very beautiful castle, home of Josephine Baker with its French gardens and its show of birds of prey.