Camping pitches in Montignac – Thonac
Our pitches – which are tastefully integrated within a tree-filled, undulating site complete with a 3,000m2 fishing lake – are a true reflection of the Périgord countryside. Our campsite is in a peaceful location and is perfectly situated for sightseeing: castles, prehistoric caves, canoe trips, gourmet markets, etc. Conviviality is key, and you will feel at home here whether with family, friends or just by yourself.
So pitch your tent, park your camper van or caravan and enjoy the Dordogne sunshine. Some pitches are slightly larger in size, others closer to the pool or play area and some are in quieter areas. 
Choose the type of pitch that suits you best – we can give you all the advice you need. As soon as you book, we will provide guidance depending on your equipment, the composition of your group, sun exposure, your requirements and your budget.
---
Our customers' comfort is our priority.
All of the pitches for tents, caravans and camper vans in our Dordogne campsite are separated by natural hedges to ensure your privacy. Spread across 3 different areas on 5 hectares of land, you will appreciate our pitches and their large spaces surrounded by the forest. Our flat, grassy pitches measure between 80 and 200m²; none of them are located right next to the sanitary blocks, so you won't be disturbed if there is any noise at night. We always have your tranquillity in mind. The size of all of our pitches means that you can enjoy the delights of the outdoors and also park your vehicle. 
Every pitch in our campsite in the Vézère valley can accommodate up to 6 people and a vehicle, and extra tents are accepted at no additional cost.
It's now time for you to make your choice:
Classic pitches :
Our 16 classic pitches measure between 80 and 100m2. The smaller pitches have parking nearby for your car. They are separated by hedges of different heights and are located in the oldest part of the campsite, between the sanitary facilities and the lake. The majority are in the shade, or part-shade/part-sunshine, however 2 of them are in the sun and so are perfect for camping during the spring and autumn. Some are close to the swimming pool. There are also 3 mobile homes, 5 lodge tents and 2 Coco Sweets in this part of the campsite
Equipped pitches :
If you want to camp in the black Périgord without having to bring too much with you, then we have the very thing for you. On 3 of our spacious pitches – measuring between 80 and 110m2 – there is a garden hut containing a garden table, 6 chairs, parasol, fridge, coffee machine and kettle.  And – something you don't find everywhere! – tableware. We all know how much space it takes up in the boot, and how easily breakages can happen…
Our VIP pitches :
You are VIP customers as you have a wonderful view across the lake in our Périgord campsite close to Sarlat-la-Canéda. If you like fishing, then these pitches are perfect for you. You can keep an eye on your fishing rod without even leaving your pitch – in addition, they are not overlooked. We only have 6 VIP pitches: 2 large pitches in the shade, a smaller very shaded pitch and 2 smaller ones in the sun
Meadow pitches :
These pitches are a firm favourite with families as they have a view of the play area – which is perfect for keeping an eye on the children whilst enjoying the Périgord sunshine from a sunlounger, reading a good book or sipping a great Bergerac wine – and also because you are surrounded by woodland. These spacious pitches (between 100 and 130m2) are separated by small hedges. However we only have 6 of them, so do book early. Some are in the shade during the afternoon from 4pm onwards, and in the morning until 9-10am. Others are in the shade until midday and then from 8pm onwards. There are also 2 lodge tents and 5 safari tents in this part of the campsite
Valley pitches :
These valley pitches are ideal for nature lovers and those who appreciate wide open spaces. They are very large – measuring between 120 and 200m2 – and more peaceful as they are away from the centre of the campsite. They are also very shady as they are surrounded by trees.  Only a few hedges separate them and there are also 3 mobile homes, 1 Bengali tent and a lodge cabin on stilts in this part of the campsite
Camper van pitches:
Our 4 spacious camper van pitches in the Dordogne are separated by hedges and measure approximately 100m2. There is a stabilised limestone area so you can install your camper van with ease and a grassy area for relaxation or for an additional tent for the children or grandchildren (or, of course, for a trailer, scooter or the car). There is enough room for a large camper van.
At the entrance to the campsite there is a camper van service area, where you can empty your grey and black water and, of course, refill. It's very simple; you enter one side and leave via the other, whichever direction you choose, so there is no need for any manoeuvres.
PITCHES PROMOTION !
7 nights = 1 free night                                                                           14 nights = 2 free nights
21 nights = 5 free nights

Offer valid for all stays in pitche throughout the year.
One feature our campers really appreciate is our personalised and customised welcome.
Our aim is for you to enjoy a great holiday near Lascaux in the heart of the black Périgord.
You can still change your pitch upon arrival, depending on availabilities.
Time for a personalised tour: we start off by giving you advice on the best places to visit depending on your group/family members, your desires and your leisure activities. Then onto the sanitary facilities, the opening times of the bar, bakery and pool…followed by a short trip in a golf buggy to look at available pitches should you wish to change yours.
If you're in a hurry, no problem: we take you straight to your pitch and you can discover our equipment and services in your own time.
---
Our services for campers:
Free Wi-Fi is available on all of our pitches, which are equipped with 6/10A electricity with European sockets.
For your comfort, there are water taps across the whole campsite, which is lit by solar lamps.
If you fancy a barbecue in our countryside campsite together with a cold Périgord beer, a gas barbecue (charcoal barbecues are not permitted) and a fridge are available for rental.
Our two sanitary facilities are located in the same block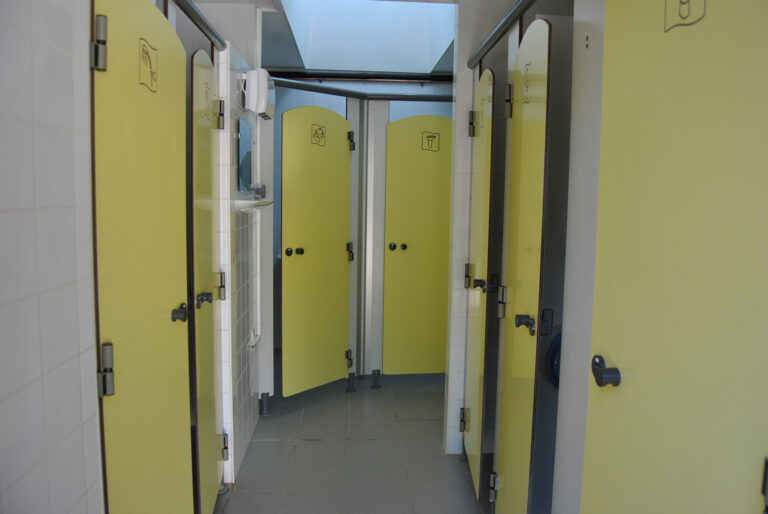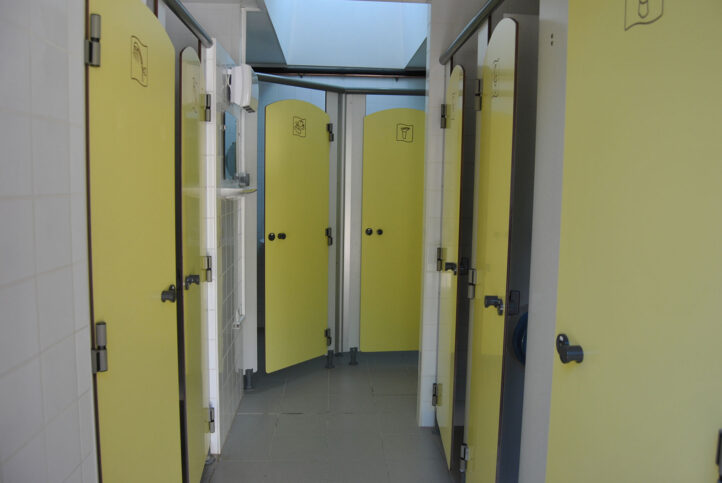 The first is heated and is open from the start of the season until 15 September. In it you will find:
shower cubicles, one of which contains a sink,
sink cubicle,
baby cubicle
WCs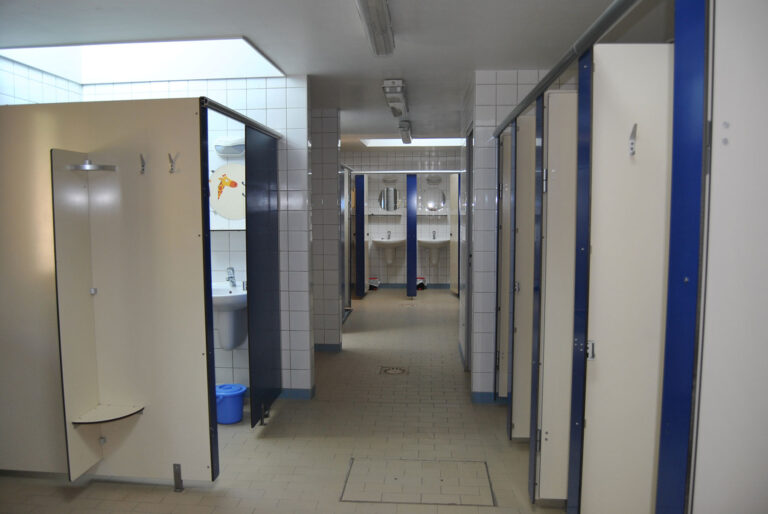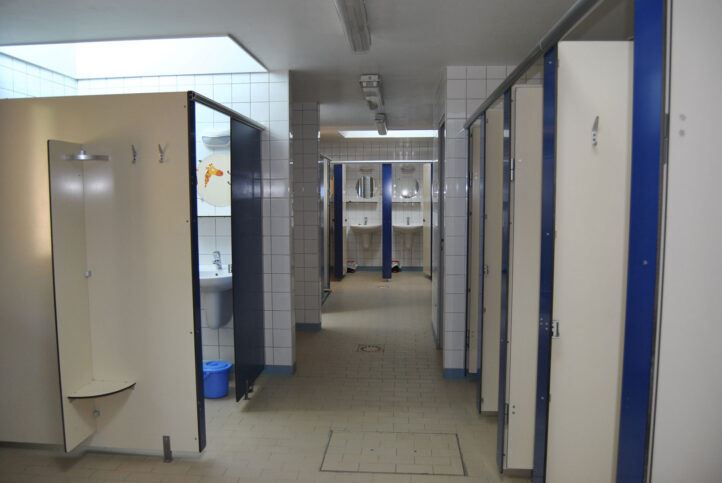 The second, which is larger, contains:
large showers,
family shower,
sink cubicles,
baby cubicle,
child's WC
WCs.
It is open in July and August when the campsite is busier;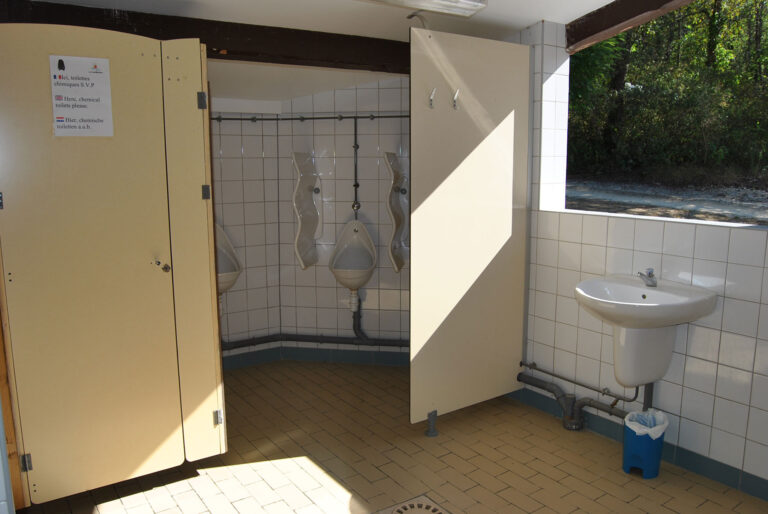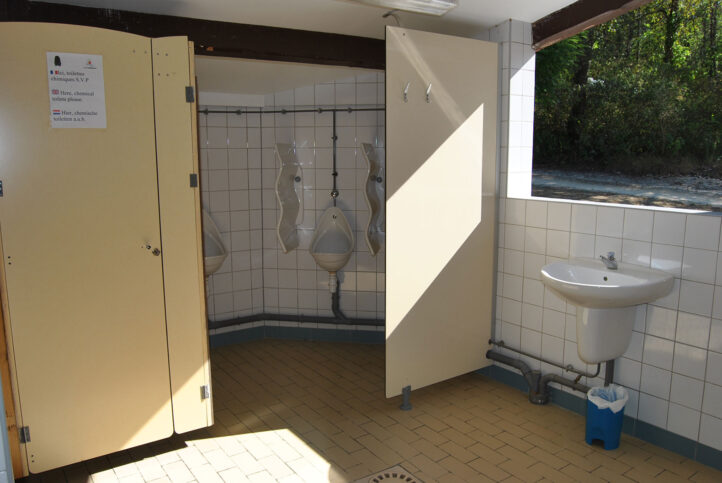 There is a communal area with
urinals, hairdryers,
sinks with washing-up liquid,
a laundry room with a washing machine, tumble dryer, ironing board and iron, a freezer for your ice packs
sanitary facilities with disabled access
You can adjust the water temperature in our showers to suit your personal preference, toilet paper is available in the WCs, and soap in the washbasin.
---
If you love camping but are looking for a bit of comfort ?
we also offer rentals of lodge tents and Coco Sweets (without sanitary facilities).