Lake : fishing in the camping
Camping La Castillonderie in the heart of nature is also a paradise for fishermen. Whether you are an amateur or an experienced fisherman, it is possible for everyone to use the 3000m2 fish pond on our family campsite during your holiday in the Dordogne. Without leaving the campsite you can enjoy all the beauty that fishing brings in the heart of the Périgord.
Discover the pleasure of fishing on campsite La Castillonderie !
Do not forget your equipment during your visit! In the pond you can find carp, roach, perch and a lot of other fish.
Fishing is free and unlimited for our guests of the 4-star campsite in the Périgord Noir.
Without a fishcard the "no kill" principle applies to us. Fishermen keep the fish in good condition after catching them and also release them in the pond. These fish moments are precious !
The fishing pond is located in the heart of the campsite in the Dordogne
You will be able to convey your passion by exchanging experiences about the techniques of fishing and it is also possible to share your knowledge and to enthusiasm others to go fishing, for them there are rods to borrow.
The biggest challenge is to catch our carp of 90 cm and 10 kg. This is not easy and that is why a picture will be taken of everyone who succeed.
Fishermen will appreciate the tranquility on the banks of the pond to combine the joys of fishing with tasting a good glass of Bergerac wine or a beer on tap. A picnic area is available in the neighbourhood; enjoy your holidays by spending pleasant moments with your family
In order to fully enjoy fishing at our nature campsite, it is possible to rent a tent just a few meters away from the fish pond. This pond is exclusively for fishing, swimming is possible in our warmed swimming pool.
The water in the pond comes from sources that guarantee excellent water quality. The water level can drop in August due to the mild climate and the sunshine.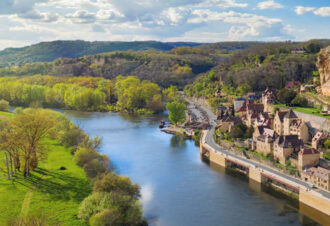 To discover new pleasures…
In addition to the fishpond, there are many possibilities for fishing in the Périgord, for example in the river Vézère or in the ponds of Fongran. A fishing license is required here, or swim in the river at Tursac or in the Tamniès lakes.
Relax and recharge your batteries during a weekend fishing in the Dordogne in the heart of nature: at campsite La Castillonderie!